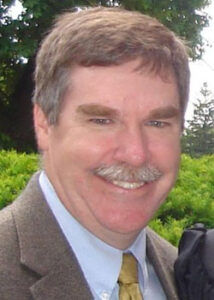 Pastor Charlie Soper comes to us after serving nine years in Bayville. While there, he united two churches into a new congregation, Faith Community. Prior to his time in Bayville, he served churches in Atco and Tansboro.
He has a passion for church growth and believes that this can best be done beyond the walls of the sanctuary on Sunday morning. "We need to be striving to make a difference in people's lives for Christ through mission, fellowship, and small groups. Each of these opens the door for us to share our faith in Jesus Christ as our Lord and Savior with others."
Pastor Charlie serves as a Circuit Leader helping other congregation's develop a vision plan. He is a mentor for clergy candidates. He also serves as a chaplain for the Palmyra Police Department.
Charlie attended Princeton Theological Seminary from which he graduated in 2001. He was ordained at the 2004 Greater New Jersey Annual Conference in Atlantic City.
Prior to becoming a pastor, Charlie served the church as a local and certified lay speaker. He was the Lay Leader at his home church in Medford where he also served as a member of SPR and the council of ministries. He worked for 24 years in the printing industry at various jobs including human resources, production management and as plant manager.
Diane and Charlie celebrated over forty years of marriage. They have two wonderful children. Sheldon and his wife, Laura, have a set of twins, Henry and Frankie. Alycia resides in PA with her husband, Matt, and have three great kids, Emma, Thomas and Dean.
Pastor Charlie and Diane are excited about sharing their ministry with the people of Epworth UMC and the triboro area.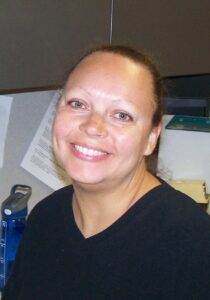 Tina Weiler is one of those special people with an easy smile and a genuinely friendly personality. Whether by phone or in person, you will always feel welcome when you contact the Epworth office. She always seems to have time for you, and still completes the myriad of tasks and jobs that demand her attention. She helps leads our youth ministry. Tina has been a member here at Epworth for several years. A Cinnaminson resident she and her husband Tim are quite busy with their boys, Owen, Max and Camden. Tina has a passion for the children and families of Epworth.
Diane Soper is serving as our music director. Diane is a retired instrumental music teacher. She has served as an organist in several churches both in Massachusetts and in New Jersey. She has directed choirs in Atco and Bayville. Diane sees the music of the church as a ministry that should be uplifting in our praise to God in ways that mere spoken word may fall short. She welcomes people of various music backgrounds to be part of the music ministry.
Ringing handbells is a passion for Diane. Since her start with handbells back in the 80″s in Massachusetts, Diane has moved from being a ringer to director. She has studied bells at Westminster College and attended many workshops that shared various ringing styles and explorations of different music being written for bells.